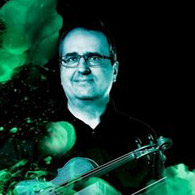 Listen to a short extract from the Violin concerto of Alexandr Glazunov, played by Richard Lazar and the Wermland Opera. He plays his Peder Källman violin and we can also listen to a short interview where he tells us about this violin.
Extract from Alexander Glazunov, Violin Concerto a minor.
Interview from the Wermland Opera podd before the concert, where Richard Lazar tells us about his Peder Källman violin.